Saint Petersburg, Pinellas County
Saint Petersburg is a city in Pinellas County, Florida. The city is located at 27°45'7"N and 82°37'36"W. According to the United States Census Bureau, the city population was 253,693 persons. As of the last census, the median income for a household in the city was $48,858. Please visit the city page at my website and you'll be able to see all real estate data and detailed Saint Petersburg statistic.
know more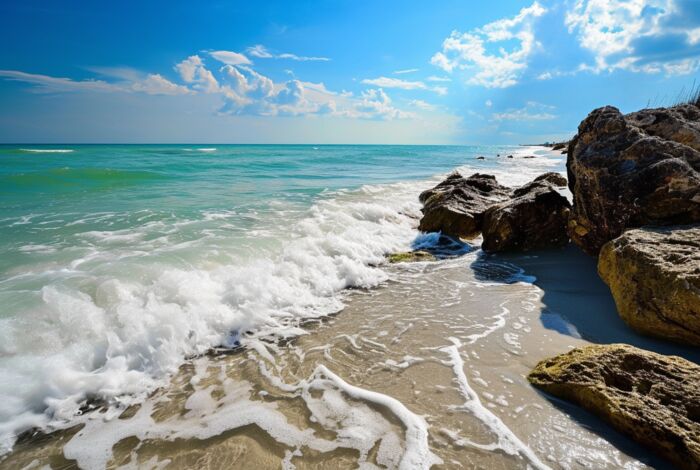 What's trending now in the market
Wood's Hole mansion breaks Cape Cod sales record

by

TRD Staff

on 2020-04-04 at 1:00 PM

The $20 million sale of a sprawling estate in the seaside Cape Cod enclave of Wood's Hole has broken the previous price record for the Massachusetts peninsula. The sale edged out Bill Koch's $19.5 million purchase of philanthropist Bunny Mellon's 26-acre Osterville estate in 2013, according to the Wall Street Journal. The Wood's Hole property hit the market in December […]

Some New York renters were caught mid-move

by

TRD Staff

on 2020-04-04 at 1:00 PM

The coronavirus pandemic is not only throwing a wrench into the business of renting and selling apartments in New York, but moving to and from them as well. Some unfortunate New Yorkers find their closings on hold. Others are caught mid-move, according to the New York Post. Robert Sosin closed on a three-bedroom unit in the Southbridge Towers in lower Manhattan just before the pandemic began […]

Bernie Sanders calls for rent, mortgage freeze

by

By Kathryn Brenzel

on 2020-04-03 at 10:46 PM

Presidential candidate Bernie Sanders is calling for a freeze on rent and mortgage payments as part of the next federal relief package. Sanders urged Congress on Friday to suspend monthly expenses, including rent, mortgage payments, medical debt and consumer debt collection, for four months, as part of a list of priorities he believes legislators should include in the next stimulus bill. The […]
The Housing Market Is Positioned to Help the...

by

KCM Crew

on 2020-04-03 at 10:00 AM

Some Highlights Expert insights are painting a bright future for housing when the economy bounces back – and it will. We may be facing challenging economic times today, but the housing market is poised to help the economy recover, not drag it down. Let's connect to make sure you're informed and ready when it's time to make your move.

Looking to the Future: What the Experts Are Saying

by

KCM Crew

on 2020-04-02 at 10:00 AM

As our lives, our businesses, and the world we live in change day by day, we're all left wondering how long this will last. How long will we feel the effects of the coronavirus? How deep will the impact go? The human toll may forever change families, but the economic impact will rebound with a

The #1 Thing You Can Do Now to Position Yourself...

by

KCM Crew

on 2020-04-01 at 10:00 AM

The last few weeks and months have caused a major health crisis throughout the world, leading to a pause in the U.S. economy as businesses and consumers work to slow the spread of the coronavirus. The rapid spread of the virus has been compared to prior pandemics and outbreaks not seen in many years. It
I know everything about Real Estate. Contact Me!
Dalton Wade Real Estate Group
260 1st Avenue South, 5th floor St. Petersburg, FL 33701
Laura understands that purchasing a home most likely will be the biggest purchase and investment of your life. That is why she will always put your needs first! Laura loves helping people and providing them with the information they need in order to make the right choice for themselves, and developing a plan of action to make their Dream a Reality! Experienced, Knowledgeable, Personable, Energetic & Dependable with a "get it done attitude"! Laura will be there to help YOU with all of your real estate needs from the beginning until the end. Whether you are Buying, Selling or Investing she can do it all for you! Contact her today, you will be so glad you did!
You can relax with confidence knowing you are in good hands
High probability of successfully completing the transaction
Excellent market knowledge of the area
Our client's data is entirely confidential and encrypted
We have a lot of high profile contacts